Corporate Fundraising
Could we be your Charity of the Year?
Nominating us as your Charity of the Year is a unique opportunity to unite your staff behind an inspiring cause and demonstrate your company's commitment to making a difference.
Companies are often approached with requests for support from a number of charities. It is often difficult to know which one to choose. So, many decide to adopt a local charity for a whole year and focus their efforts in one place. A longer-term partnership like ours can have a real impact on the amount we fundraise, as well as inspiring greater team work and staff engagement and motivation, while demonstrating your commitment to our local community.
Let's achieve great things together!
Charity of the Year partnerships can take many forms, and we will work closely with you. We'd love to pop in to chat to you and your staff, and you're all very welcome to visit our schools to see the difference you'll be making.
Charity of the Year partners will receive a certificate to proudly display, as well as a dedicated member of the team to help you get the most out of the partnership. So whether you need some inspiration and ideas, or buckets and balloons, call us.
Please contact Stephen Hoult-Allen (Executive Headteacher): executivehead@bluetangerine.herts.sch.uk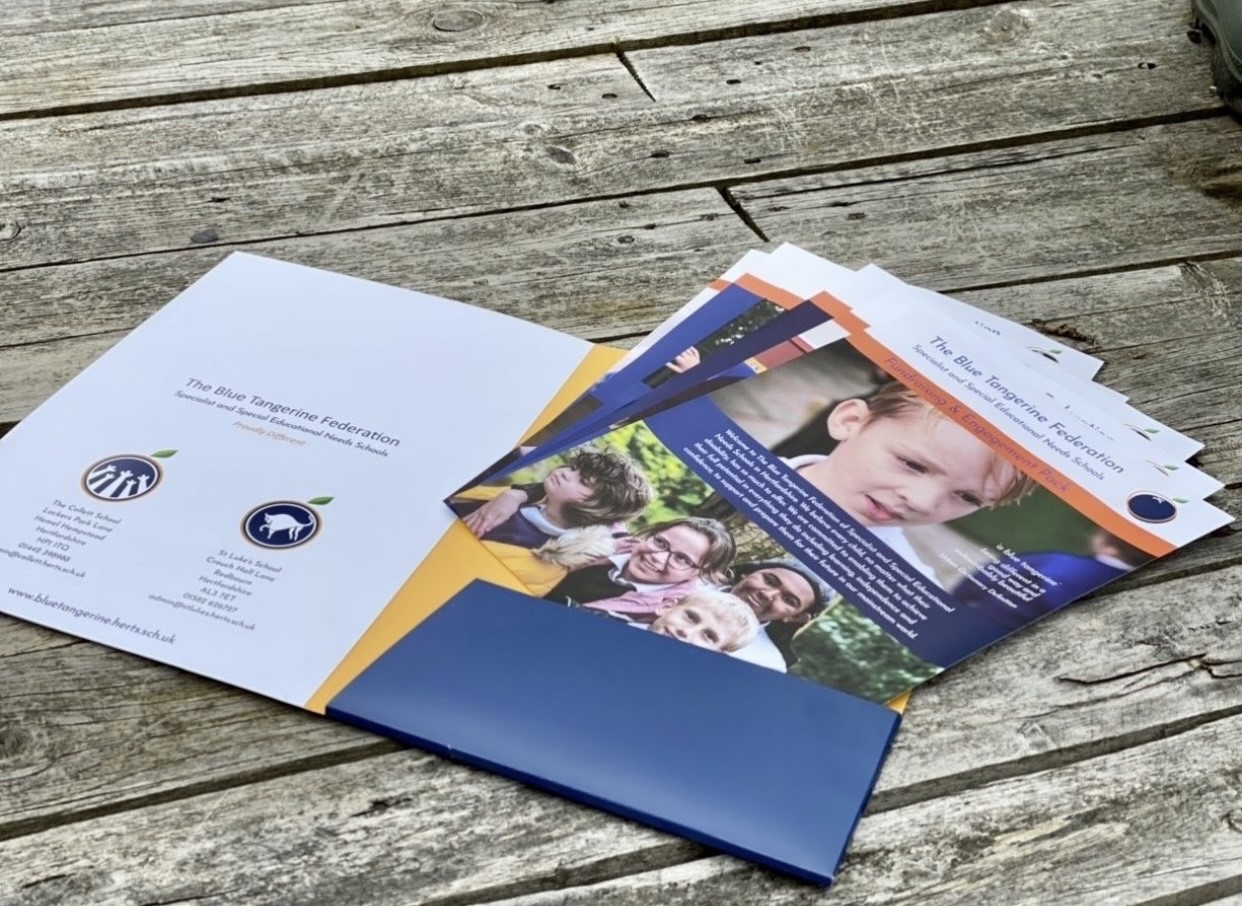 Company Volunteering
We often have plenty of opportunities for local companies to volunteer at our school. We always have a range of tasks you can volunteer for including decorating and helping with the gardening work.
There are many reasons why companies volunteer:
To give something back.
To get satisfaction from the experience of helping children with disabilities and making a real difference to their lives.
To support the school with their own knowledge and experience - sharing great practices.
Building links with the local community.
Good for team building as it allows your staff to spend quality time with their colleagues outside the work place.
Here are some of the fantastic volunteers we have had over the past couple of years:
In November 2019, St Luke's had 10 volunteers from Jarvis who spent the week working in our lower school classrooms giving them a fantastic refurbishment.
During Careers Week 2020, we held mock interviews with our pupils from Upper School. We have volunteers from Rayner Essex and Sherrards Solicitors who created a great interview panel.
In March 2020, 20 volunteers from Softcat PLC came to St Luke's. They did a great job of decorating the corridors, reception and community room.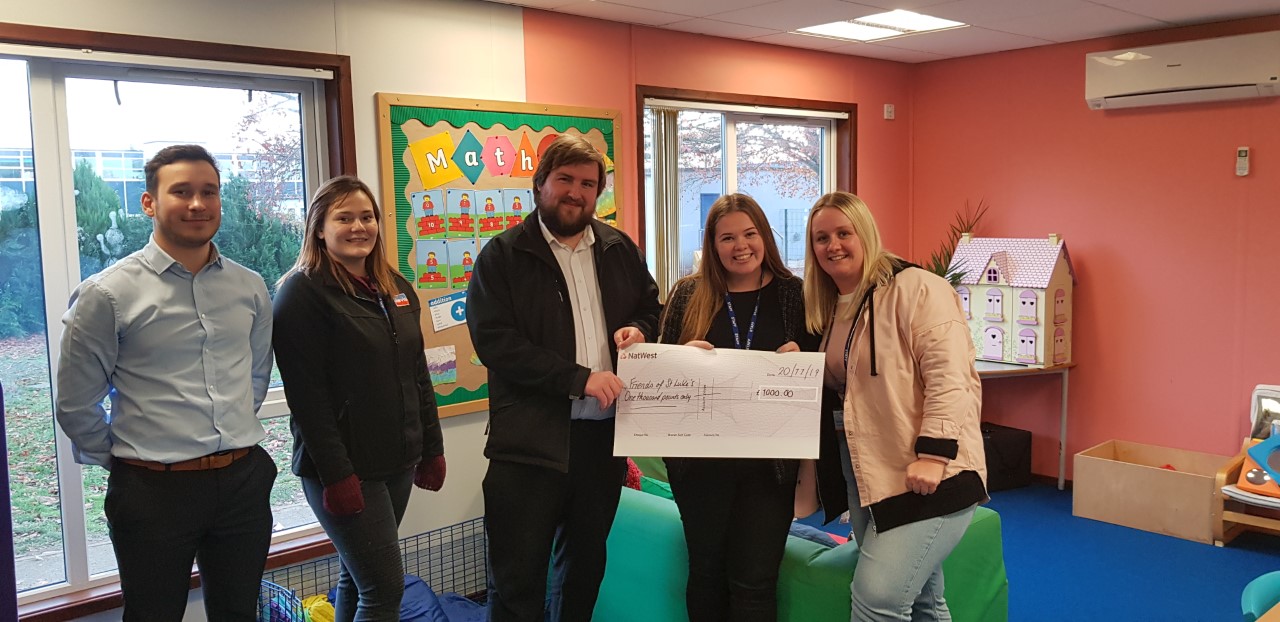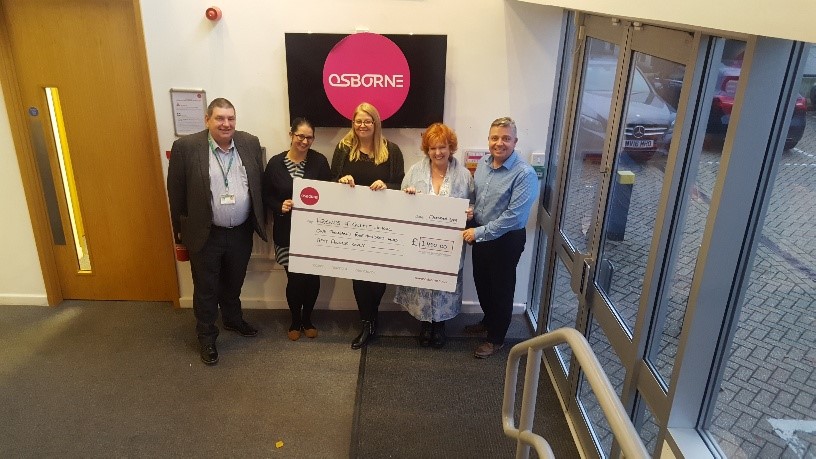 Our friends at Jarvis presenting a fundraising cheque to the lower school at St Luke's and our friends at Osborne presenting a cheque to the Collett School.