The Chelsea Flower Show
We won a Bronze medal at the Chelsea Flower Show 2022!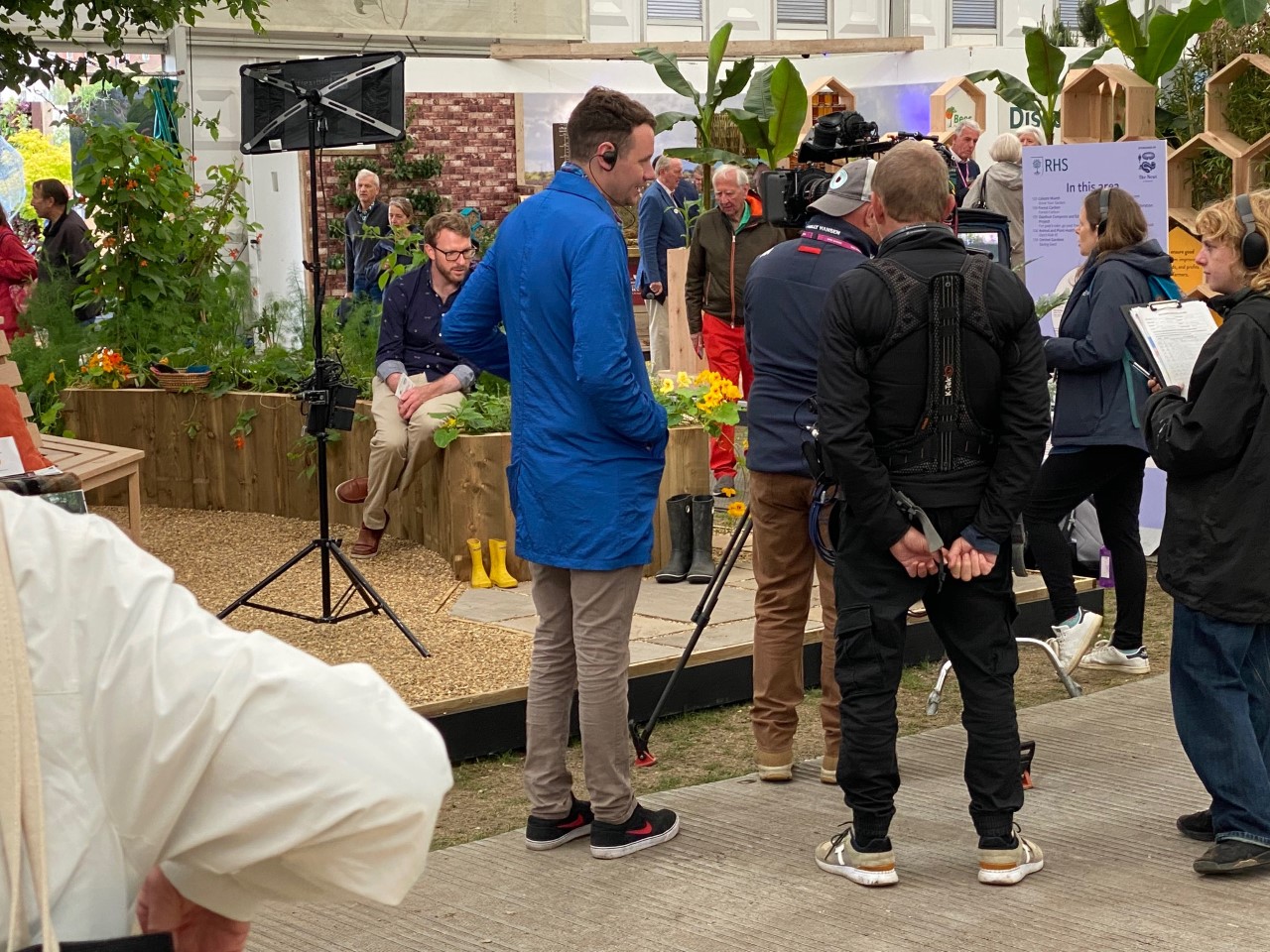 The BBC covered our garden on TV (catch up on BBC iPlayer Chelsea Flower Show Episode 6)
We are immensely proud that our 'Plant Magic' garden, designed and created by Emilie Griffin (Horticulture Lead at St Luke's School in Redbourn) and pupils of our federation of schools won a Bronze medal.
Our accessible sensory garden combines wild flowers and cultivated vegetables and herbs to connect the roots between humans and plants. We used recycled materials and grew the plants from seeds/cuttings at Collett and St Luke's schools.
Our local community is very important to us and we wanted to celebrate this garden and everything it stands for, with them, here in Hertfordshire. Through the amazing support we received from the Bugler Foundation, we transported the garden in its entirety overnight from Chelsea to Hertfordshire County Show.
This incredible feat is an example of our promotion of 'ability in disability' to our local community. The relationship with our community forms an essential aspect of introducing our pupils to work-related learning.
Our Chelsea Garden 2022
Chamomile Lawn Pathway
We have planted a honeycomb grid with chamomile in order to create a wheelchair-friendly pathway. Chamomile is incredibly calming and promotes relaxation and sleep. Also known as Chamaemelum nobile, this herb is known as a nervine, or nerve tonic, that acts therapeutically to calm the nerves and in turn relieve stress and anxiety. Chamomile is a safe herb for children and can provide essential vitamins and minerals for healthy growth.
Edible Wildflowers
We have chosen to showcase edible wildflowers. There are some incredibly beneficial wild plants that help with all sorts of health issues. Our plants contain antioxidants, anti-inflammatory compounds and are high in beneficial vitamins and nutrients. We encourage foraging and teach our pupils how to identify wild food safely.
Raised Beds
We have made our garden accessible to everyone. It is important to us as a federation of Special Educational Needs schools to be fully inclusive. Raised beds are just one of the many safer ways for people with reduced and restricted mobility to take part in horticulture.
Carpinus betulus
Also known as Hornbeam, this tree is well known for its ability to relieve mental fatigue and physical tiredness. Hornbeam also helps to keep the mind active whilst treating problems such as stress, anxiety, depression and insomnia. Trees within our schools are great for children to interact with nature, and are a brilliant resource to help our pupils learn about risk-taking in a safe environment.
Vegetable Patch
As part of our curriculum we encourage healthy eating and promote the health benefits of fruit and vegetables. We think it is important that our pupils know where their food comes from, and how to grow and
harvest it. All our vegetables have been grown by our pupils from seed.